It's time to learn "What's In Season?" again! Our featured Georgia fruit of the month is the apple.  
What sets apples apart? 
Apples are a type of fall and winter fruit like cranberries, pears, and citrus fruits. Apples come in many different varieties and are known for the health benefits they can provide.  
Here are a few fun facts about our favorite fall fruit:   
Did you know that Georgia grows 14 different apple varieties?

[1]

How many types of apples can you name?

 

Fresh, whole apples offer the most health benefits. Most of the nutrients are in the peel!

[2]

 

Apples are an excellent source of soluble and insoluble fiber.

[2]

Soluble fiber can help lower blood cholesterol and regulate blood sugar levels. Insoluble fiber is important for a healthy digestive system.

[3]

 

 

Apples are high in anthocyanins (

an-tho-sigh-uh-nins

) which are known for their health benefits. In fact, regular consumption of apples has been linked to cancer prevention.

[4]

Other Georgia-grown fruits that are high in anthocyanins are

strawberries

and

blueberries

! 

 

Have you noticed that apples brown after you cut them? This is a normal chemical reaction that happens when the inside of the apple is open to the air. The apple is still fine to eat! However, you can stop the browning if you want. Simply squeeze lemon juice or citrus juice over the apple slices and store them in an airtight container in your fridge.

 

You can grow apples at home! To learn about how you can plant and tend to an apple tree in your home garden, check out this

UGA Cooperative Extension Service resource

.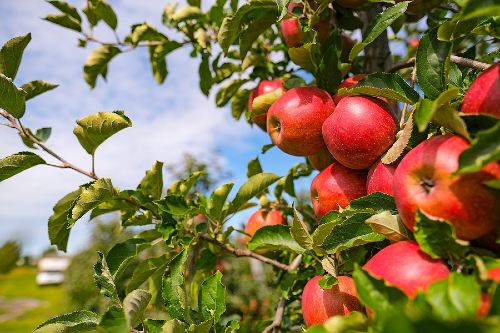 Harvested in Georgia 
North Georgia is known for apple production. In fact, two counties in Georgia (Gilmer and Fannin) produce more than 85% of the state's apples each year! [1] While the top part of the state grows the most, apple trees can be successfully grown in South Georgia, too. [5]  
Most Georgia-grown apples are ready to be picked in August, but some can be ready as early as July. Apple season in Georgia lasts through December. [1] If you are looking for the perfect fall family activity, apple picking can be fun for everyone. Click here for a list of growers around you. And check out our What's in Season chart to keep track of when you can expect other local produce to be available!   
So, you have the apples… Now how do you keep them fresh? If you have room in your refrigerator, this is the best place for apples to be. They can actually last up to 2 months in the fridge! [2] You can also leave your apples on your kitchen counter, as well. However, they will ripen quicker and will only last for 1-2 weeks. [2]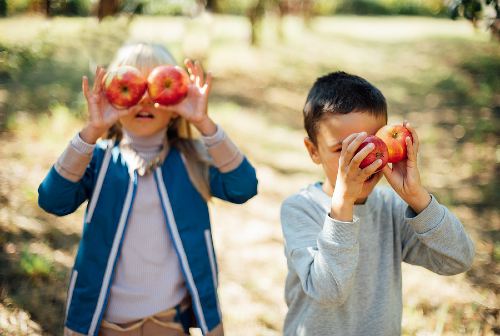 Apple Recipes 
We talked about the health benefits of apples, when to pick them, and how to store them. Are you ready to eat them now? Here are some of our favorite ways to enjoy apples for each meal.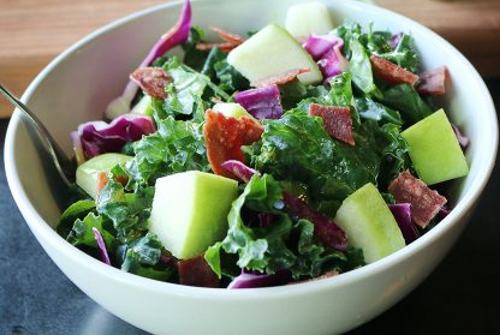 Check back next month to see what fruit or vegetable is up next!  
Written by Darci Bell, RDN, LD | Edited by Leslie Davis, RDN, LD, CDCES, and the Nutrition Team   
Posted: September 12, 2022 
[2] Harvard T.H. Chan School of Public Health  
[3] Chicago Academy of Nutrition and Dietetics  
[5] UGA Cooperative Extension Service 
Be Creative
Drink Water
Focus on Health
How to Cook Better
Invite Your Kids
Plan Ahead
Save Money
Shop Smarter
Store Food
Uncategorized