Snap beans are ready to be harvested in Georgia between the months of May to November. [1]
Traditionally, Native Americans grew snap beans together with corn and squash. The planting trio was known as the "Three Sisters" and together they are a complete source of protein! [2]
Snap beans are the second most popular home-grown vegetable. They grow rapidly and easily in warm, well-drained soil and have long harvest seasons. [3] This blog will teach you how to select, clean, store and prepare snap beans.
Selection
When buying snap beans at the grocery store, look for beans with tender pods. You can tell that a snap bean is fresh if you hear a literal snap noise when the bean is broken. [3]
Over-mature snap beans are tough and stringy. [3]
Snap beans should be free of blemishes and the pod should not be too hard or dried out. [2]
Fairly well formed, meaning that the bean is not more than moderately curved, crooked or twisted [4]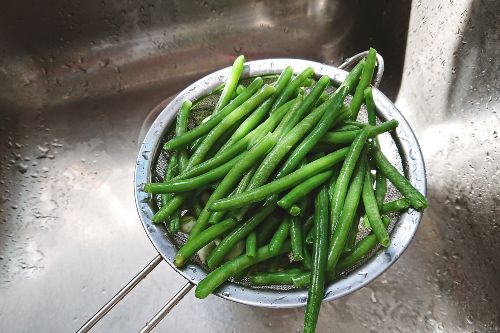 Cleaning and storing
Snap beans should be washed in cold water. After being washed, leave the beans whole or cut them into 1 to 4-inch lengths and   in a plastic bag in the refrigerator. They can be stored in a refrigerator between 37-40 degrees   for 3-4 days or kept in the freezer at 0 degrees Fahrenheit for 8 months.[5]
Like most vegetables, snap beans should be blanched before they are frozen. Blanching is important because it stops prevents loss of flavor, color, and texture. You can blanch snap peas by heating a gallon of water in a large pot. Add up to 1 pound of green beans (4-6 cups) to the large pot. When the water returns to a boil, blanch the beans for 3 minutes then remove the snap beans and place them into cold water [3].
Learn more about blanching here at the National Center for Home Food Preservation.
Cooking
Snap beans can be enjoyed by cooking them in different ways:
Steam in the microwave for 4-5 minutes on high and sprinkle with Italian seasoning for a quick side dish.
Try coating snap beans with 1-2 teaspoons of olive oil and salt-free lemon pepper seasoning and roast them in the oven for 8 to 10 minutes at 400 degrees Fahrenheit.
Stir-fry by adding some lemon juice and chopped basil to a pan of snap beans and gently stir them over medium heat on the stove for 3-4 minutes until warm and slightly crunchy.
Grill snap beans with onion, garlic, tomatoes, black pepper and salt-free seasoning in tin foil on the grill.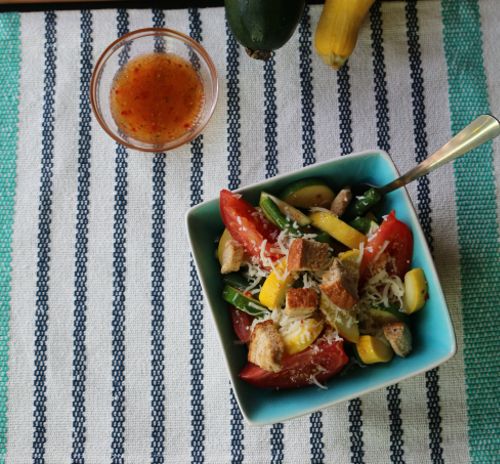 Snap beans can be added to salads, casseroles, and chilies. Try this delicious Summer Vegetable Salad on Foodtalk.org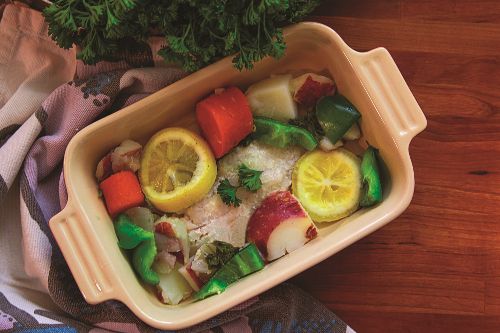 Snap beans make a great side dish and pair well with any vegetable, whole grain and protein. Enjoy these delicious beans in this Foodtalk.org dish –Baked Fish and Veggies
Have fun snapping beans and, in the meantime, be on the look out for our next blog on how to use seasonal produce!
[1] Pick Your Own / Georgia Harvest Calendar
[3] Utah State University Extension
Posted on June 30, 2023
Written by Leslie Davis, MS, RDN, LD, CDCES and Holly Detroit Cothern, practicum student |edited by the nutrition education team
Be Creative
Drink Water
Focus on Health
How to Cook Better
Invite Your Kids
Plan Ahead
Save Money
Shop Smarter
Store Food
Uncategorized