The holiday season is a wonderful time to gather with family and friends to enjoy home-cooked meals. It is also a great opportunity to try some new fruits and vegetables.
What is Seasonal Produce?
Fruits and vegetables that are purchased and eaten around the time that they are harvested are referred to as seasonal produce. Below you will find some examples of seasonal fruits and vegetables grown in Georgia:
Dark green vegetables: collard greens, spinach, kale, green beans
Orange and red vegetables: pumpkin, carrots, winter squash, beets, sweet potatoes
Other vegetables: beets, cabbage, brussels sprouts, onions, celery
Starchy vegetables: russet potatoes
Fruits: apples, pears, bananas, grapefruit, kiwifruit, pineapple, oranges
Check out What's in Season for Georgia for a larger list and as a reference to have all year-round.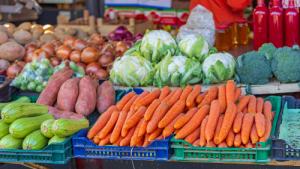 Benefits of Eating Seasonal Produce
Want to save money on produce? Eating seasonally is one way do that! [1] Since every farmer is growing similar crops, the increase in supply leads to a decrease in price. [2] This is a great way to support local farmers and growers, which helps support your local economy, community, and environment.
When purchasing seasonal produce, it decreases the amount of transport, which decreases the number of resources used. Since the produce does not have to travel far to get to you, you are consuming the fruit or vegetable at peak ripeness. This means that the produce is packed with more nutrients! When eating seasonally, you are rotating the foods you consume every season, allowing for a greater variety in taste and nutrition. [2]
Not only are you able to benefit nutritionally and help support the environment, but you are also able to speak with people who grew the food you are eating. Often, they provide tips for preparing the produce and have recipes to suggest. However, it's important to remember that fresh isn't the only option when purchasing produce – frozen and canned produce have nutritional value too!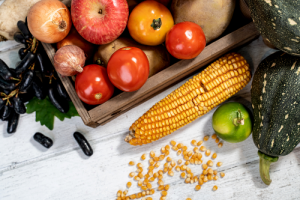 4 Holiday Side Dishes
Looking for ways to add seasonal produce into your holiday side dishes? These recipes will be sure to impress any crowd!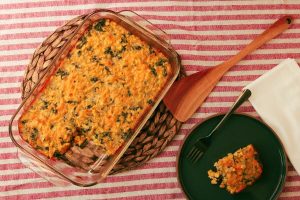 Not only does this pudding find a delicious way to add seasonal produce, but it sneaks in some dark leafy greens as well!
This tangy and delicious salad is full of seasonal fruits and vegetables and is sure to be one of your new favorites!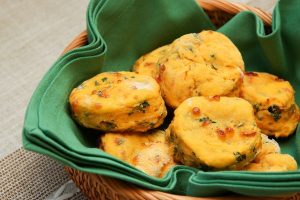 These biscuits are great as an appetizer, snack, or as a side dish with dinner. The seasonal sweet potatoes and greens also pack a nutritional punch!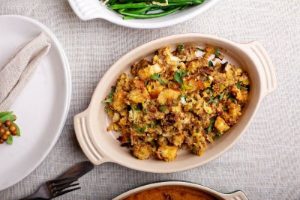 This holiday stuffing is loaded with seasonal produce and will be sure to keep your family asking for more!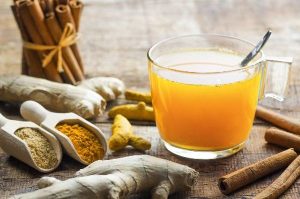 In addition to a delicious holiday meal filled with seasonal fruits and vegetables, remember to drink plenty of water to stay hydrated. You can even add some fun winter holiday drinks, such as our tingly herbal tea or apple cinnamon cider vinegar water!
Enjoy!
Written by Mary McKennon Pierce, MS Candidate and Dietetic Intern | Reviewed by Darci Bell RDN, LD and Leslie Davis MS, RDN, LD, CDCES, and the Nutrition Education Team
Posted: December 19, 2022
[2] University of Maryland Medical System